Nikki.Amsterdam likes to bring people together and create those moments that will not be forgotten in a hurry. A party in the garden, on the terrace, the boat or in the park. With friends, family or romantic just the two of you.
Nikki.Amsterdam offers beautiful, innovative design products of a high quality that add value to wonderful moments together.
About Nikki.Amsterdam
Nikki.Amsterdam was founded in Haarlem, under the smoke of Amsterdam. With a Dutch team of young enthusiastic people as creative brains behind the success of Nikki.Amsterdam, The.Lampion (a wine cooler, bluetooth speaker and lantern in 1) was very successfully introduced in the Netherlands and abroad in 2017.

A series of related products followed in rapid succession. In addition to the stylish design, the common denominator of these products is the integration of a high-quality bluetooth speaker and LED module. This allows the products to be connected to each other for the same light and sound in every corner. This results in a great concept for home or professional use. Cooled drinks, fine music and atmospheric lighting, what more could you want!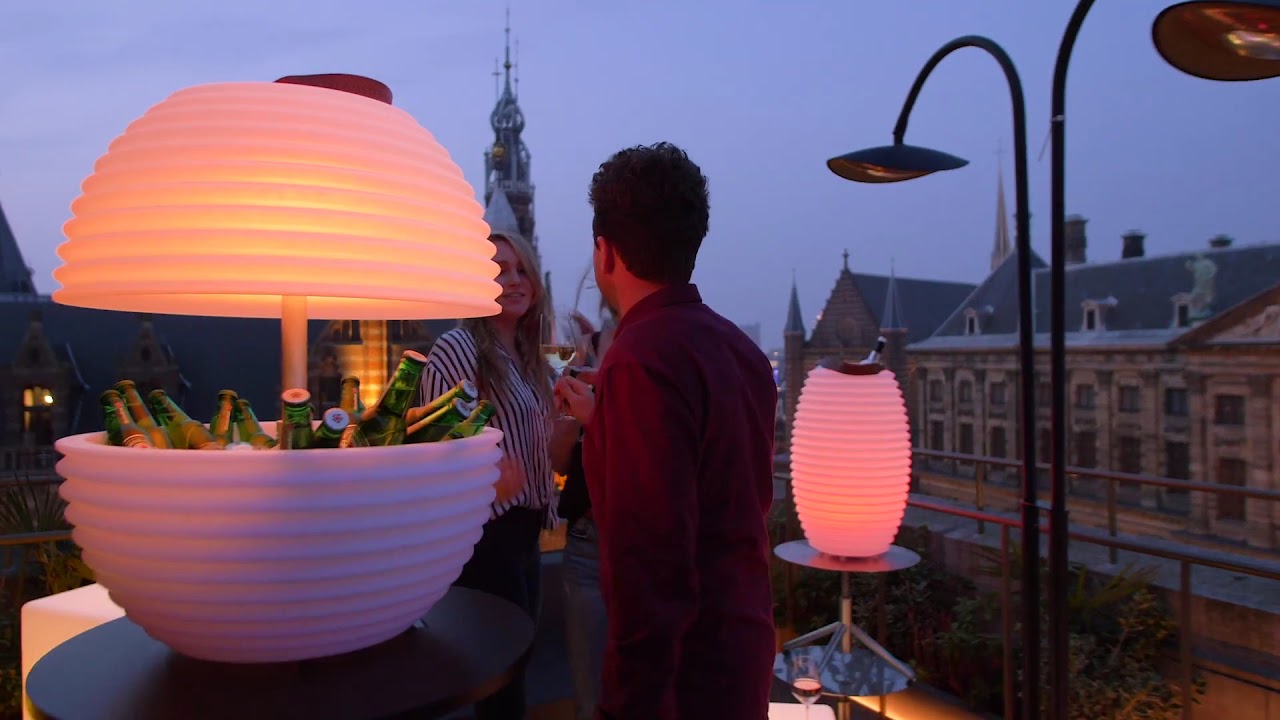 Would you like to meet Nikki.Amsterdam? Take a look at our reseller page for the store near you.
Would you like to sell the products in your shop or showroom? Send an email to our sales team at sales@nikki.amsterdam. We will be happy to let you know what we can do for you to make our products a success in your store too!
Of course we are proud of our collection and therefore we like to show ourselves at fairs. Take a look at our exhibition overview here.
Secret
date.
We know that your mailbox is full of promotions, discounts and what else. For that reason we limit ourselves to just a few newsletters per year.
Do you want to be kept informed of product updates, new products and do you want to belong to the select group that can make a great deal? Then sign up for our newsletter. We keep you posted!